Well, although I've started my Belgians I'm still putting together some reference material about the vehicles and organisation. I know there will be a lot online but some pointers to get me going would be a help.
The large Belgian force I bought recently (on top of the large one I already had!) has a number of things I don't recognise off hand. The leopards etc. are no problem but some of these I just don't know. And there are at least a dozen of each in the force. So….what are this lot, please?
Belgian 1
Belgian 2
Belgian 3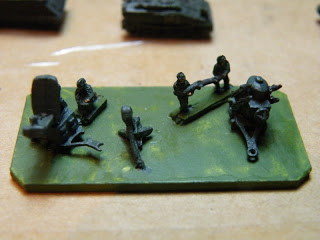 Belgian 4
I've got a few ideas on some but this lot are a different make to what I have and there are some differences that I'm not sure are make or actual type.
Oh…and just to make sure I don't run out of troops I picked up a small British battlegroup off eBay. Twelve Challenger 1s, 20 Warriors (which puts me late 80s) and an assortment of odds and ends that again I'm not sure what and where they fit in.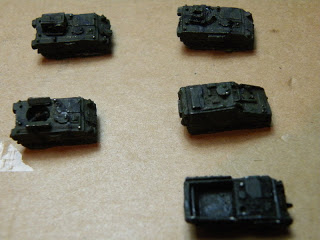 Brit 1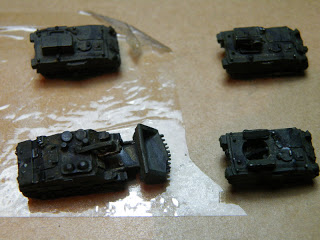 Brit 2
Brit 3
Any help identifying the above lot would be much appreciated. Especially the manufacturer as well in case I need to add to the force. On which note… when did the British change helmets?
Thanks in advance. Andy