The New Year started rather slow despite initial enthusiasm and great plans. Mojo went walkies for a couple of weeks and then the whole Wargaming Neutral plan went AWOL as well! I'd made some minor starts in stuff for Ayton this May but had struggled to really made progress. Then came Vapnartak in York. A good gathering of LAW people and a few things bought and the mojo seemed to return. So I've finished my first little section for Ayton.
Needless to say I have moved my ImagiNation to a new period and painted up a few Altefritzenburg troops to bring the fight to the fascists as Britain descends into a Very British Civil War…
So we have a small contingent of regular troops sent to aid the locals against the fascist uprising! And along with them are a small section of scouts from The Savage Swans, due to land any day now!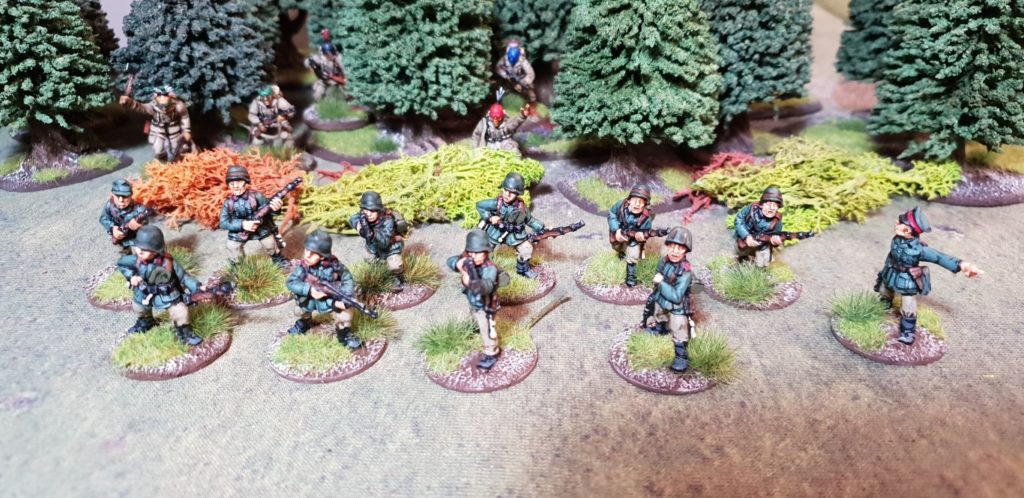 The figures are Bolt Action (I think) that I acquired many years ago from the little game shop (now gone) in North Shields. I'd tried painting a few of them in 2009 (they were my first 28mm figures for decades) but never got round to the rest…
So those ones entered the Dettol Tub of Doom and formed the first contingent for the Ayton AVBCW game coming in May.
I tried to retain the general Altefritzenburg colour scheme of 'green' jackets, buff trousers, and red facings while still making them suitable for the period.
And in the background you can see the Pfadfindern of the Savage Swans, skulking in the woods, something they do very well!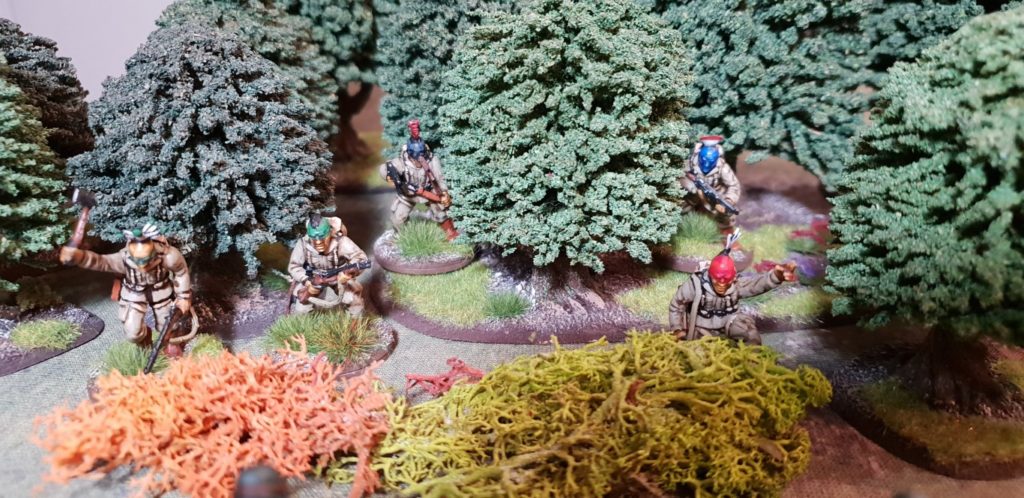 These are Warlord plastic US airborne. A friend at the Whitley Bay club as able to give me his spares of the 'pathfinder' heads and a bit of scalpel work allowed me to add bits from the Warlord Woodland Indian set. I'd planned to use those heads as well but the Woodland figures are much slighter and just didn't fit, but it was easy enough to add some the headdress parts and the odd hand weapon!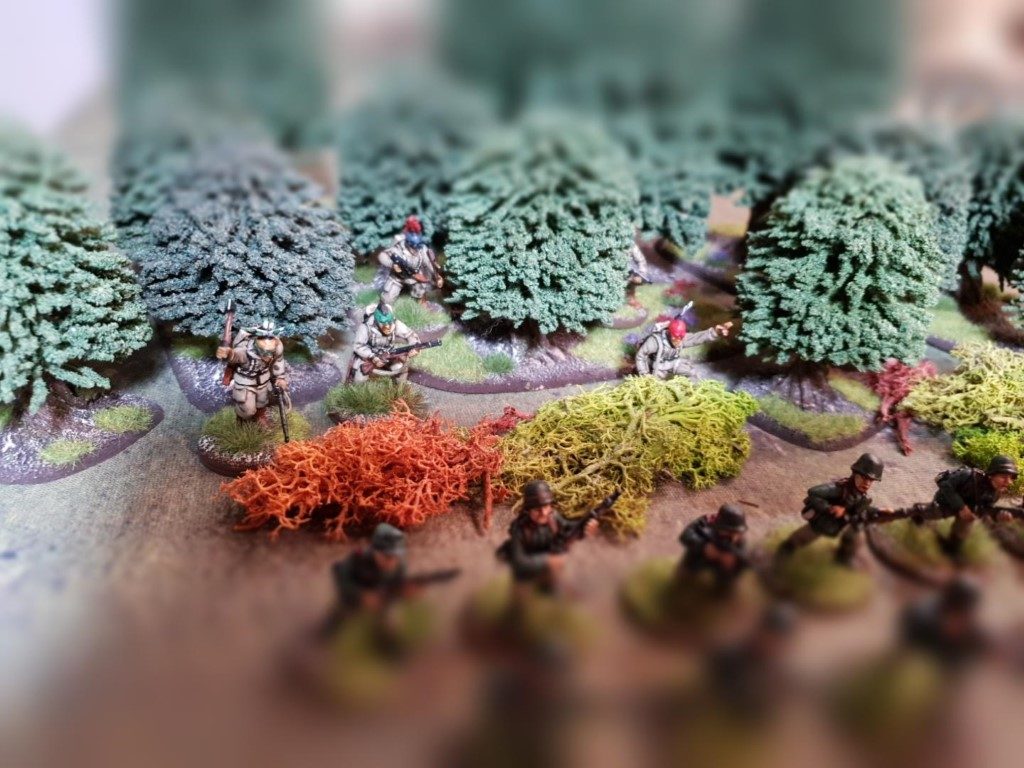 So there we have the start for Ayton… The main force has arrived (from Crusader) so I'm hoping to crack on with these this week. I've also taken delivery of a load of Warrior Romans to partake of the Byzarbian WAB madness that Henry Hyde is instigating! And some 15mm Samurai…and some 15mm Fantasy bit to possibly partake of some Frostgrave related activity…
So lots going on, very little focus and far too many distractions! All is well with the world… 🙂