Just thought I'd try the new camera out with some figures I had to hand.
First some Militia:

And a sample I tried for Delancey's. The final ones will have the floppy hats with feather. Wanted to try a different appraoch to the red jacket and to be honest I think this has come out too dark so may go with my old technique.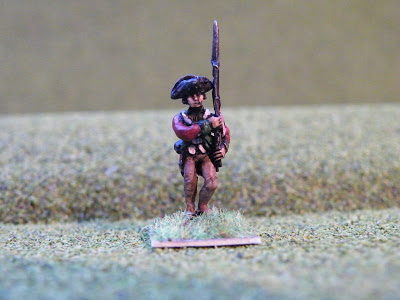 Must get on with some work now!