And to command His Majesty's troops is this little chap. Receiving a report from his Captain of Grenadiers while his pet dog pauses for lunch!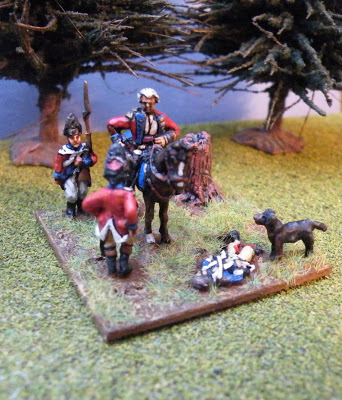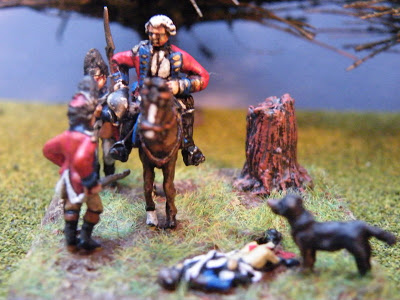 British figures are Polly Oliver, the dead and the dog are Freikorps. The two grenadiers were done by Billy Bones Workshop as part of a small test batch of figures. He also painted the spares I sent in case of breakages so this is them put to use. Just checked his site again and he has some very interesting looking stuff about paper armies. Worth a look!
Still haven't quite mastered the focus thing but not really made too much effort with it so far. The first set of shots I took were better but when I zoomed in I realised his Lordship was covered in flock!