And these are my first attempts at some fields…this one using a grass mat from Timecast I picked up at the York Show. I don't really like the material, very messy. It suggests 'fixing' it with a spray adhesive, which I didn't have so I thought I'd seal it with matt varnish spray. This 'stuck' to the surface of the grass but seems to do the job and doesn't look too funny.

And an attempt at more varied cultivation led to this…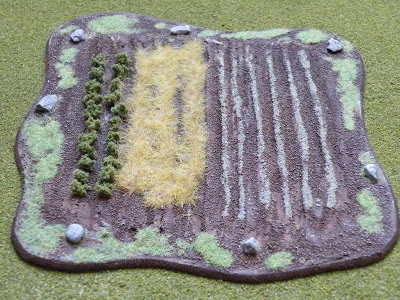 I think it needs more flock round the edges to define the field more and the long grass I used in the middle didn't really work. OK for a first attempt though.