Tuesday was my birthday (48… doesn't time fly when you;re having fun? Not that that I'd know..) and I did rather well in getting the next two volumes of Charles S Grant's Wargaming in History Series.
Volume 4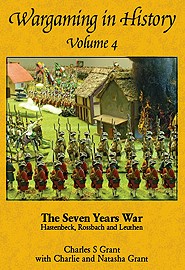 And Volume 5: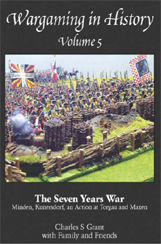 These are not cheap books (£30 a pop) but are well worth the money in my opinion. Very nicely produced with full colour throughout and some lovely pictures of the Grant armies in action. And lots of info on the battles, refights and some excellent Bob Marrion illustrations focusing on a theme in each volume (e.g. C18th Hussars in Vol.4). I doubt I'll ever have the figures to refight any of these battles but seeing those massed ranks of Minden miniatures is a great inspiration. Very happy to have these to go with Volumes 1 and 2.
I also had a little cash which I will use for Partizan this coming Sunday.
So where am I at with new projects and painting etc.? Well, I think the run up to the Ayton game burnt me out and I've not really been able to pick up a brush until a couple of days ago. I picked up a visor from Amazon as I think my eyesight has gone downhill in the last couple of months and a friend at work recommended this one: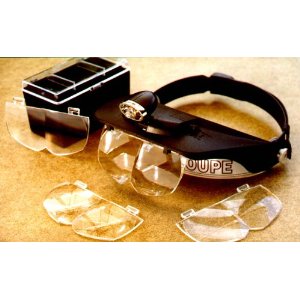 It feels funny wearing it but I think it's going to help with the 6mm stuff!
And talking of which….
For reasons I'm still not quite sure about I've decided I want to recreate my Ayton Imagi-Nation force in 6mm! I've done a first few sample strips and the next post will detail some basing ideas. I'm planning to yse Maurice as everything I've seen/read so far makes me think they will be good for this.
Anyway, more soon…