…I'm finally cracking on with the figures needed. To add to the crossbowmen I finished a few weeks ago I've added 12 more Foot Sergeants (though they may end up as Yeoman!) and 6 Foot Men at Arms. All are Conquest Normans.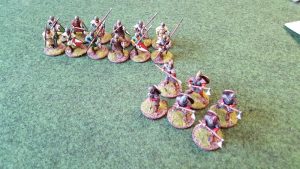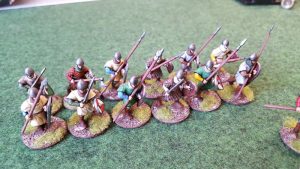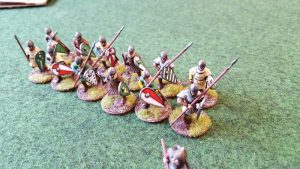 And as I'm retaining the Savage Swans theme the tough chaps get the usual colour scheme!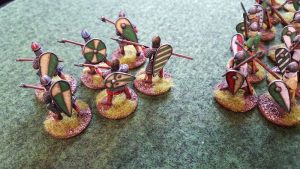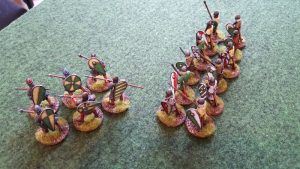 I've got another 12 foot and 6 mounted half done. Hope to get them finished by Friday. Then may attempt some more!
Ayton always provides a good focus for painting. If only I could realise that a few weeks earlier….