Tomorrow I'll heading down to Ayton for what will be our 7th year! This year we are playing a large Lion Rampant game so I have mostly been painting Normans! And mostly over the last month as inevitably I left it all late! 🙂 The last few days have seen me rattling off 12 archers, 12 yeoman and 12 mounted chaps!
So we have 6 Conquest plastic Normans: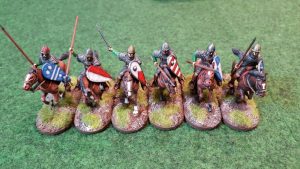 12 Conquest plastics done as yeoman and with round shields as a sort of local force: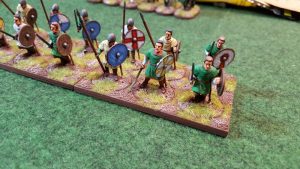 And 12 Conquest plastic archers:
And finally, the Brotherhood of the Swan! Three Perry Hospitaler command and three Conquest plastics. I intend to pick up three more Perry's to make these a full unit.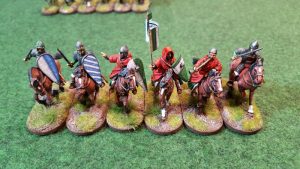 And Brother Donovan carrying the sacred banner!
Not bad for a week's work! I'd hoped to get the force to the 42 points we need for Day Two but it was just too much. The remaining figures from the boxes will go to make some bidowers and once I have the Perrys, another mounted unit. So the force for Ayton is: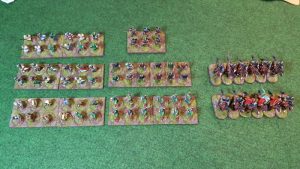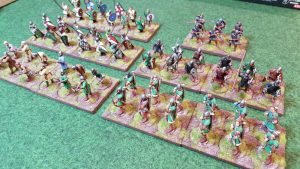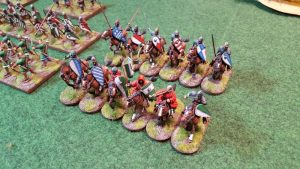 Needless to say there will be a full report after the weekend! Really looking forward to it!