2nd September. Border Reiver. My local show. Gateshead Stadium. I always like to go to this. Support the local show and traders and catch up with lots of people. I never seem to make it to local clubs at the moment. Kids and work. Never seems to work out. Anyway. The Show. To be honest I was a little bit disappointed this year. There seems a lot of 'space' in the hall and it didn't seem that busy. There seemed fewer demo games this year and I know a couple of traders pulled out. Whether the extra space created by that gave the illusion of less busy I don't know. A good spread of traders although someone pointed out there were a lot of people selling Warlord stuff at varying prices.
I got to chat with lots of people, some of which I hadn't seen for a good while. The tabletop sale seemed busy for most of the show and there were one or two absolute bargains on there! None of which I took advantage of…
The games. Some nice ones on display (especially the 30 Year War one) but taking pictures was a 'mare as the yellow light ruined every shot. I've tried tweaking them but…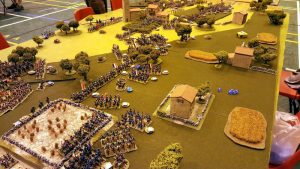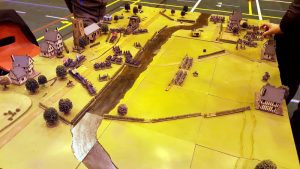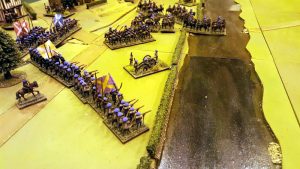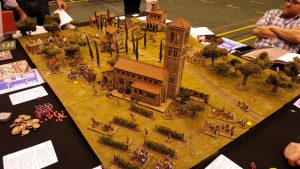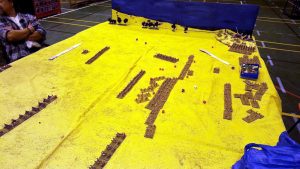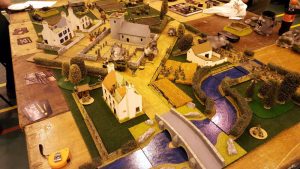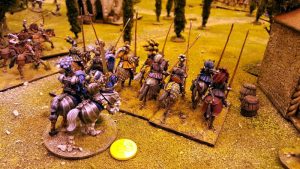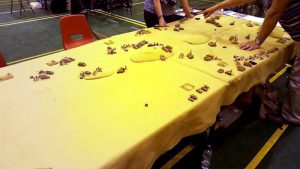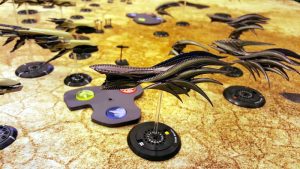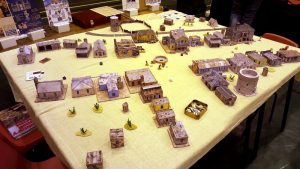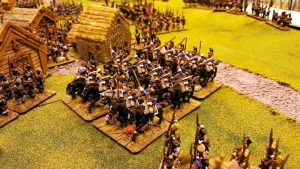 I've not seen any official figures for the show but I hope the numbers were OK and that next year the missing traders return. It's good to have a local show that attracts the bigger traders.
Did I buy anything? Well… I had nothing I REALLY wanted. The bargains on the tabletop sale were good but I don't need another period or scale! So my only purchase was two pots of Vallejo paint! Bronze Green and Light Sky Grey. Not a huge purchase but all I needed and the day out was made by the social side with lots of good chats.
If you want to see more pics of the day then visit Herybird's Nest for a full show report.
Enjoyed.
A