And so we have more! Spent a little time over the last few nights finishing off the extras I needed for the three BTR-70 battalions. Did another full unit plus the extras for all to carry the support elements. And the HQs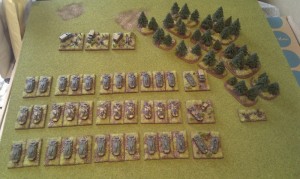 I've been quite pleased with these. A nice model from Heroics and Ros that paints up well.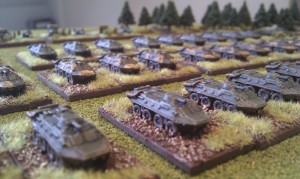 Needed to do the three HQ stands as well. Basically just went for another BTR and some sort of command/support vehicle and a couple of figures.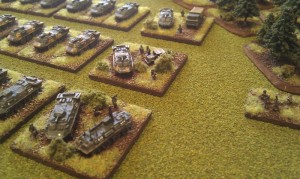 I have a load of infantry and other support elements waiting to be done but started on a mortar stand.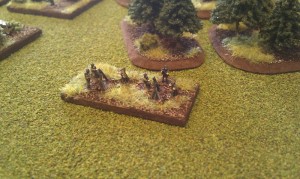 And here are the HQs.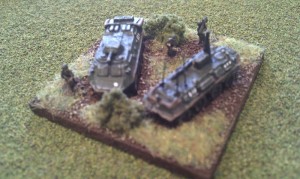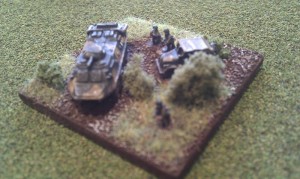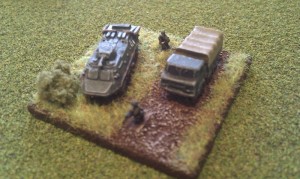 Back in the last post I had done a single base of 122mms with the transport on a 40x40mm bases. Have now completed the other two stands. I may still do some sort of artillery 'HQ' as well.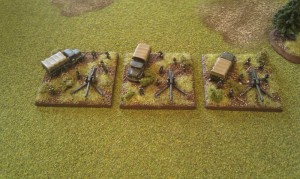 Next up are the BMP-2s. I have the three battalions done but with basing needing finishing but needed the support carriers and the HQs. These are ready to go next.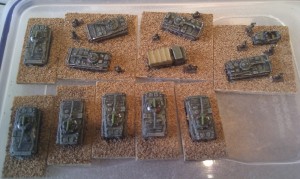 And this is the pile of support kit I still need to do!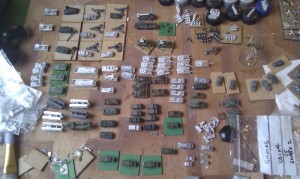 I also took the chance to finish off some trees I'd based up a while back. All are from Timecast. They were soaked in thinned PVA first, then drill and superglue in the hole. Usual basing method followed. I still have about another 40+ trees to do. You can never have too many!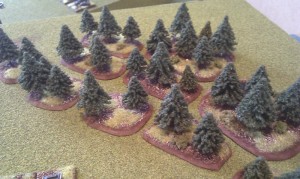 All in all, not bad progress. I have managed to acquire a load of T-64BVs which will form the tank battalions for the BMPs and BTRs. I also managed to get a load more bridging/ferry kit so I think that will be on the table soon once I decide how I'm going to base them!