I had planned to move onto something different for a week or two just to give myself a break  from the micro armour so I don't burn out. But having taken delivery of the large batch of T-64s et al I was quite taken with the camo pattern on a batch T-80Us so fancied basing them up and also doing another batch of D-30s. This time mounted correctly!
The base models came nicely packaged and neatly painted with a sand based camo with darker brown and black patterns: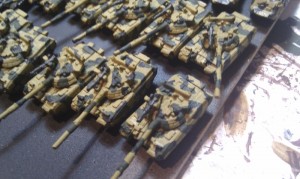 I did my usual Vallejo Sepia Wash but using the brush to lift as much as possible off the main areas so as not to darken the model too much. Then Pale Sand highlight, gel pen for markings and a mid brown for mud etc.  Usual basing.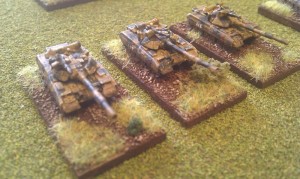 I used the BTR-80 command vehicle to go with the tenth model for the HQ:
And here is the lot along with the D30s: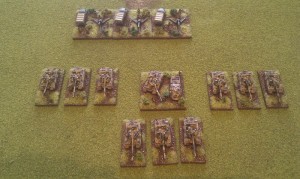 The D-30s form another battery and this lot are mounted on the stands correctly. I do understand that the 120 degree mount allows all round firing but in a deployed position I think they would always choose the optimum setup: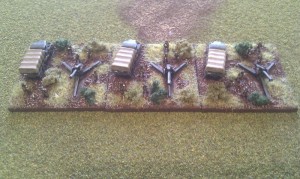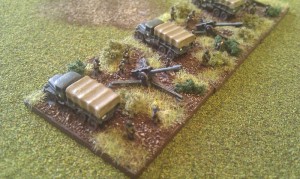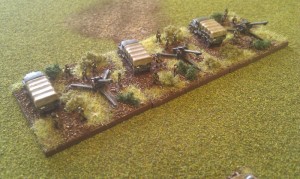 I quite enjoyed doing these – suppose I'm getting used to them! Next up are some 15mm Roman-British for Dux.