Haven't posted  for a bit as been trying to get SOMETHING finished for the Challenge and also get another couple of bonus rounds in. I think I've accepted that I'll not hit my 1000pts target but it's been great fun trying and great to be part of the little community surrounding the challenge. There have been some truly inspirational entries throughout the Challenge and I've enjoyed painting stuff I normally would never get round to.
So, the last submitted round was the Hero Bonus Round. I ended up picking the Holger Eriksson Charles XII figure. Charles XII has always been an interest for me since I read Voltaire's biography of him many years ago and it has prompted several attempts at the Great Northern War over the years, none of which have come to fruition. And it may prompt another one this year!
I have a large batch of Holger Eriksson which are slated for joining my ImagiNation and will likely be in non-Swedish colours but I thought I'd paint this one correctly. So here we go: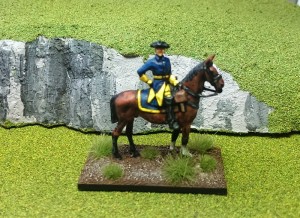 Quite enjoyed painting him and the horse is lovely.
I've also finally finished the first batch of figures for Ayton. The first two companies of musketeers for the first Altefritzenburg regiment. Up until now Altefritzenburg has provided only light troops, and artillery in support of the Savage Swans but will soon be fielding their own regiments.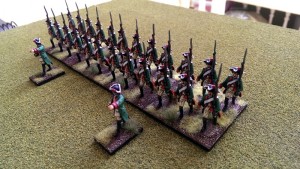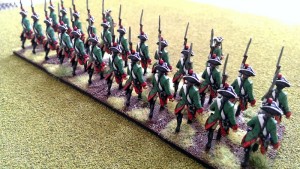 Line figures are RSM Austrian musketeers and the officers are Minden Austrians.
Still a few more to do for Ayton!
The Challenge has actually finished now (took me a while to publish this! ) so I'll have my Last Stand bonus to upload here soon…
Andy