Summer holidays. Kids off. Life. Work. Lots of things getting in the way of hobby time. No more games played and no painting done. I'm still on a bit of an ACW theme. While away in Spain last week I managed to read Thomas Keneally's Confederates which I really enjoyed.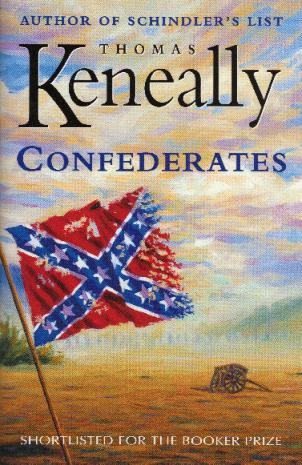 And am now starting on Antietam – The Soldiers' Battle which is looking good as well.
I have a number of other ACW books due as a result of a little splurge but more on those when they arrive. I'm also awaiting the arrival of some more 15mm ACW figures from Essex Boy along with a copy of Regimental Fire and Fury. Looking forward to trying these. I'm still agonising a little over basing. ALL my ACW is based 3 to a base for Fire and Fury but I'm torn between sticking to that or rebasing so they are in two ranks. Just cannot decide. Rebasing would be a BIG job but I like the feel of a more regimental level game for the period and am not sure the two ranks of 'standard' Fire and Fury bases looks right…
I've also secured a few old Minifigs from eBay to add to the Union troops I have and have decided that the Union forces will stick with older Minfigs (2nd Gen, not the strips) and the Confederates will use anything else that is going! So if anyone has any old Minifigs ACW lying around I may be interested?
I do need to start painting again as it is looking like my painting challenge with Essex Boy is going to fail for a second month. Such is life…
I've also submitted my order to Forged in Battle for the last Kickstarter. I've gone for lots of pike, Gauls, a few Republican Romans and some generals. I've still got a couple of weeks to crack and order more!
Having missed the Other Partizan at the weekend my next show is Border Reiver on 3rd September. Looking forward to that!
So there we are. Updated…